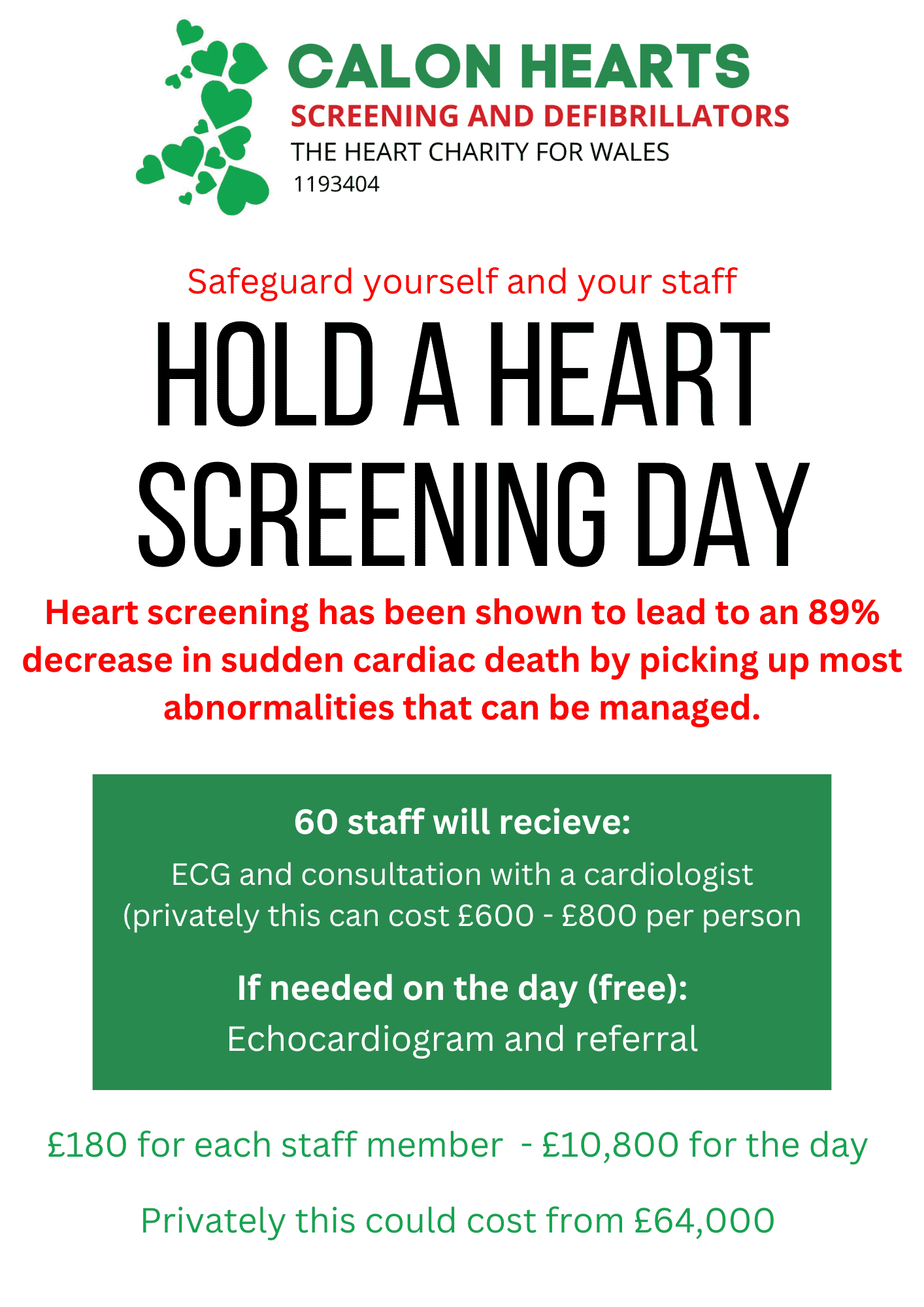 Calon Heart Screening can offer private heart screening sessions for businesses, organisations and sports clubs in Wales to safeguard their staff and members.
These private sessions cost £10,800 (in South Wales) for a full day, screening 100 of your employees.
If you're based in West or North Wales and would like more information on screening, please get in touch.
For more information on organising a session please contact info@calonhearts.org
Please visit our Defibrillators page if you are interested in getting a defibrillator for your premises.
For more information on heart screening and what the sessions entail, please read our FAQ's page here.