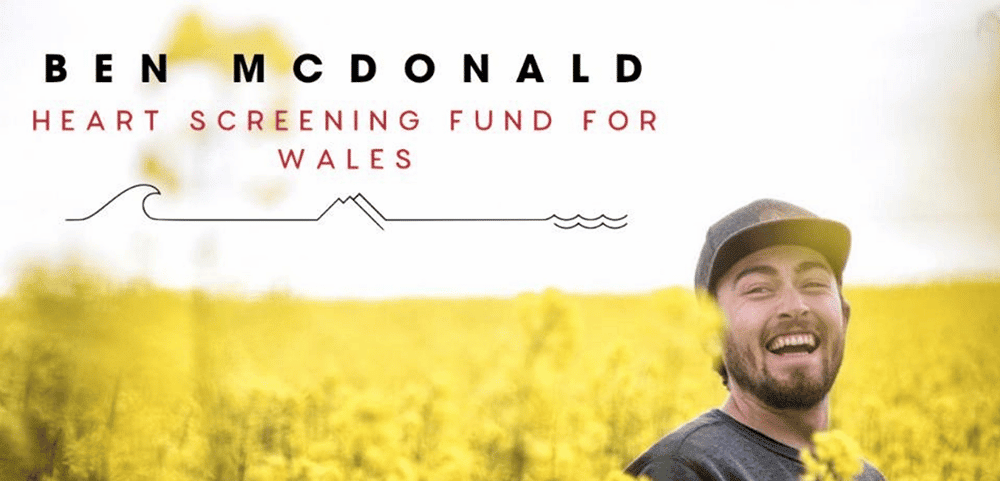 Download the Ben McDonald fundraising pack here
Every year in the UK at least 620 young people die suddenly from an undiagnosed cardiac condition. Calon Hearts, and monies raised by the Ben McDonald Heart Screening Fund, aims to check as many young people before they become another devastating statistic. Heart screening will identify most cardiac abnormalities so that conditions can be managed, and has been shown to lead to an 89% decrease in sudden cardiac death. We have, through our heart screening sessions, helped to identify life-threatening conditions that have saved lives.
We particularly encourage any young person who undertakes any kind of sport or who is considering a career in sport should get their heart screened! Screening is not compulsory for sporting events, it is believed that cardiac arrest won't happen to fit and healthy individuals, but unfortunately, the tragic events of Cardiff Half Marathon 2018 proved otherwise.
Ben's family said: "On the 7th of October 2018 our world was completely turned upside down when our brother Ben McDonald died at the finish line of the Cardiff Half Marathon. He was 25 years old, fit and healthy, and his death has left our family shattered. If you didn't know Ben then you need to know he was amazing! He was funny, generous, caring, effortlessly cool, adventurous and always smiling, an incredible son, brother, uncle grandson and friend. If you didn't have the chance to meet him then you missed out on someone really special."
"We chose Calon Heart Screening because we believe in the work that they are doing to offer heart screening. Ben was also so proud to be Welsh!'
Sadly, Ben's family and hundreds of other families have suffered these tragic losses and all they now have is a legacy. We need your help to reduce this suffering and turn their horrific experiences into positive change. Encourage your family, friends, colleagues to have their hearts screened.
We cannot hold these heart screening sessions without generous donations. Please help to support our work and donate in memory of Ben.
On 2nd May 2019, Ben's family held The BenJam festival, featuring local upcoming bands and Welsh singer Charlotte Church to raise vital funds for the Ben McDonald Heart Screening Fund. The event was a massive success, and we now hope to make the festival an annual event, so stay tuned for more information about The BenJam 2020.