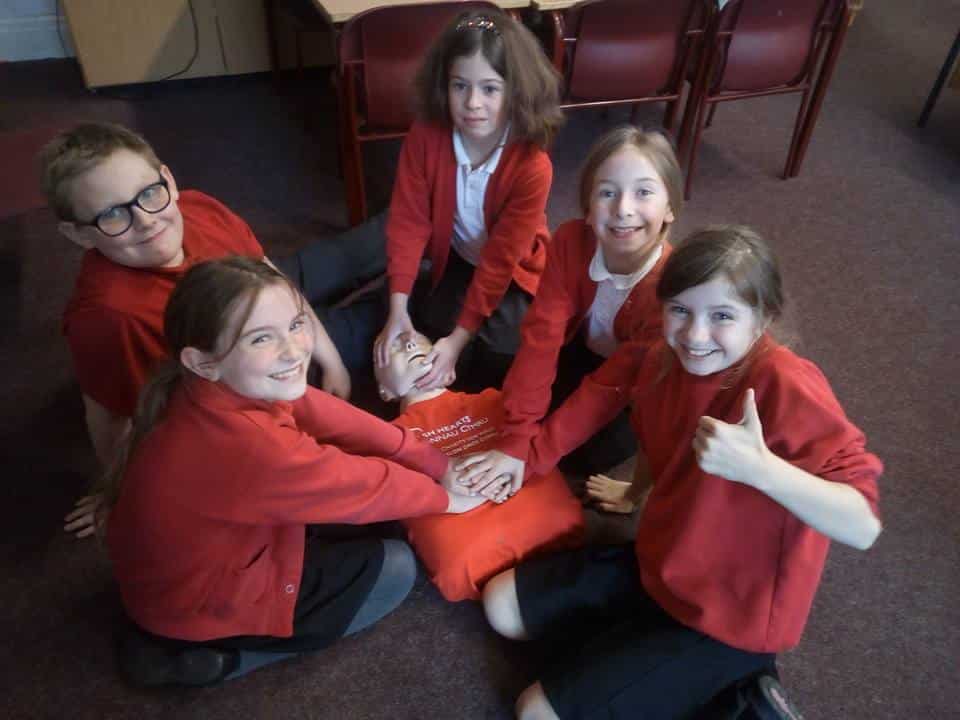 Calon Heart Screening are working alongside doctors, nurses and paramedics from all over the country to teach important life-saving skills to people in Wales.
Sessions will provide a thorough understanding of basic life support and may even stimulate an interest in the health service. By passing on our experience and skills we will give the students the confidence to deal with medical emergencies and ultimately in saving patients' lives.
If you would like us to visit your school to teach CPR and defibrillator skills to staff and pupils, please get in touch via our contact page.
15 – CPR – Restart a Heart 2022
Restart a Heart Day is next on 16th October 2022
Thank you to everyone who learned CPR and how to use a defibrillator with us. We were so thrilled to see so many people get involved not just on Restart a Heart Day, but all week!
Thank you as ever to our fantastic trainers who have given their time to be at the Senedd, the Wales Millennium Centre, Ynysmaerdy Community Centre, Cardiff City Stadium, Taff Riverside Practice, Gwenfo Primary School, Marshfield School and Crucial Crew Newport!
It's estimated that 74% of people in the UK don't know CPR or are unsure how to do it. There's never been a better time to learn.
Find a free training date near you here